Mahogany Wood Guzheng --' Plum Blossom Descending ' 酸枝木古箏-梅花落圖案
Size: 164 x 35cm, full size. (專業全尺寸古箏)
String: 21 strings, 

steel string wraped with wool nylon (21根尼龍包鋼絲弦,德國進口鋼絲)
Frame

: Mahogany Wood (酸枝木琴身)
Soundboard: paulownia wood (蘭考桐木音板)
Bridges: Mahogany wood with ox horn top (酸酯木加牛角琴碼)
Accessories included: (包含附件)
 Guzheng picks/ tuning wrench/fabric wiper/tape (古箏指甲,調音扳手,擦琴布,膠帶)
A set of A shape Guzheng stands (A字型松木琴架)
Advanced Soft carrying case (高級專業琴套)
This beautiful Guzheng is custom-designed by Ocean of Music. All the making materials including soundboards, frames, strings and bridges are carefully selected by professionals. All the woods come from north China, where has cold weather and grows the best lumber, solid, stable, with extensive sound, not easy to crack. 
(南方的氣候潮濕造成南方的樂器材料干不透造成南方的樂器到了北方容易變形.開裂.跑音等情況的發生。而樂海的所有木料來自北方,選料方式和生產的地理位置都優於南方,所以樂海的樂器哪裡都不容易出現問題)
Ocean of Music is one of the largest music instrument manufacturers in China that has the best brand in many kinds of Chinese traditional music instruments. Its products are specialty items that are coveted by professional musicians and collectors alike.(樂海集團是中國北方第一大樂器製造商,位於北京、河北,前身為北京民族樂器廠)
This guzheng uses mahogany wood , paulownia wood, pine wood as the main material. All the woods used were top quality and were soaked, and dried to create the best and stable sound. The top and the bottom sound boards are both made by a single piece of paulownia that was specially thickened to enrich the sound and enhance the volume. The frame is made by mahogany wood  carved with 'Plum Blossom Descending'. The bridges are also made of mahogany wood.
Plum Blossom Descending is from a Chinese Tang dynasty poetry. It states that  plum blossom flowers in the frost, bears fruit in the dew, braves the chilly weather, symbolizing  the strong character.(梅花落圖案,梅花能在霜中開花,露中結實,不畏嚴寒)
梅嶺花初發,天山雪未開。雪處疑花滿,花邊似雪回。
因風入舞袖,雜粉向妝臺。匈奴幾萬裏,春至不知來。
唐 盧照鄰《梅花落》
Performer: Cherry Wang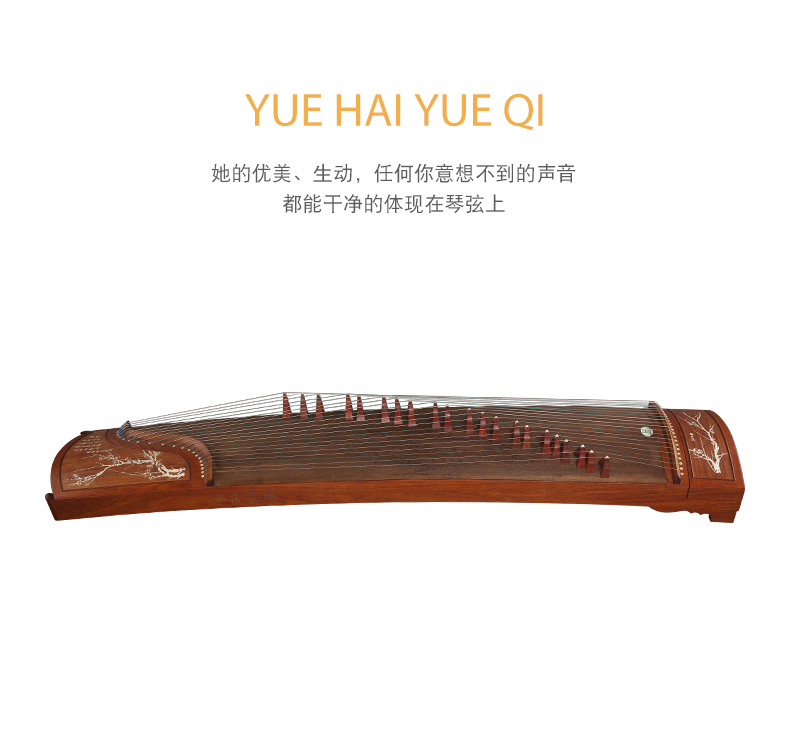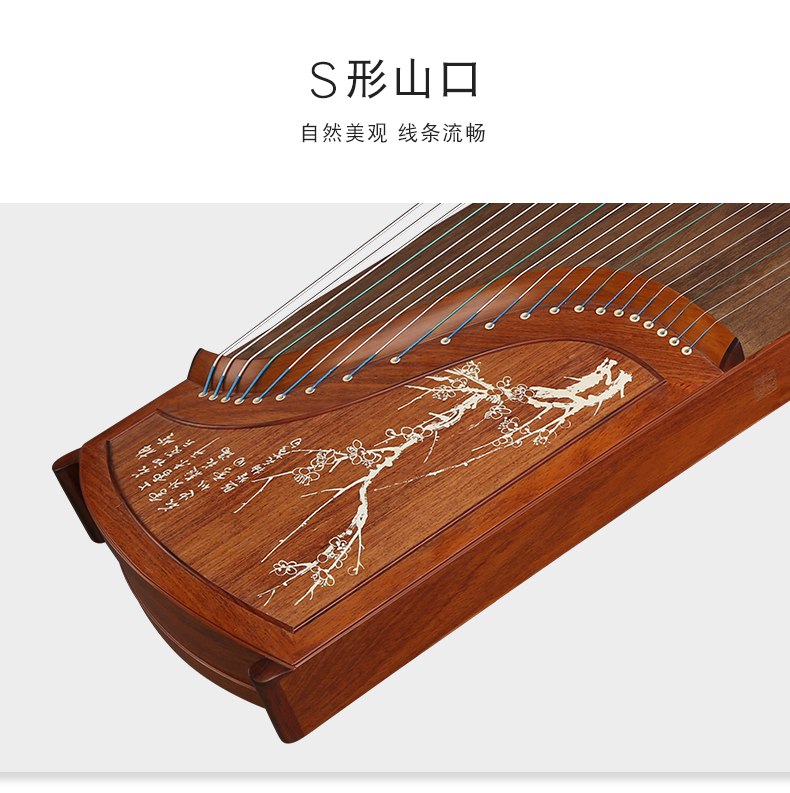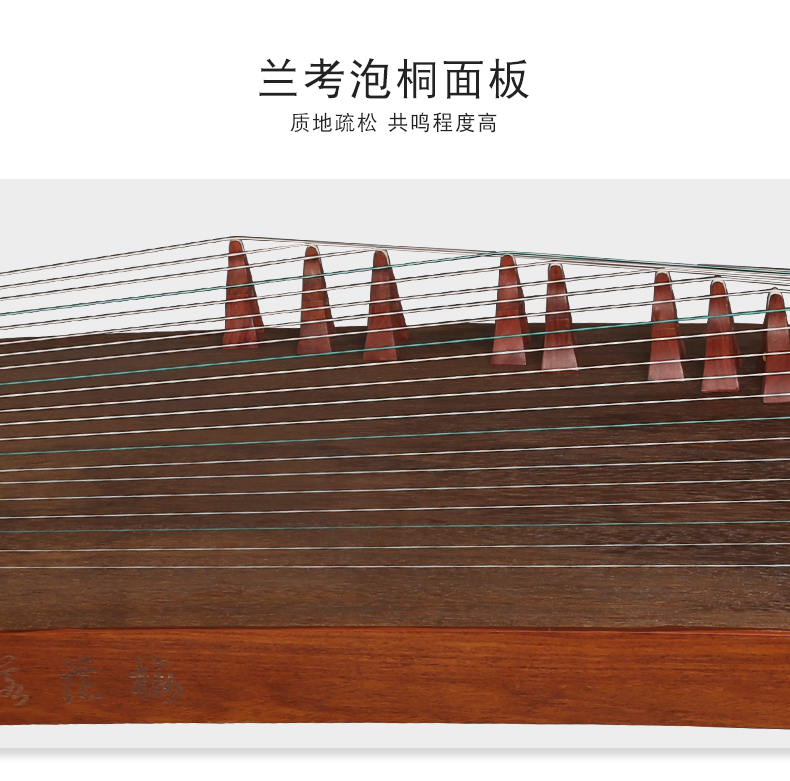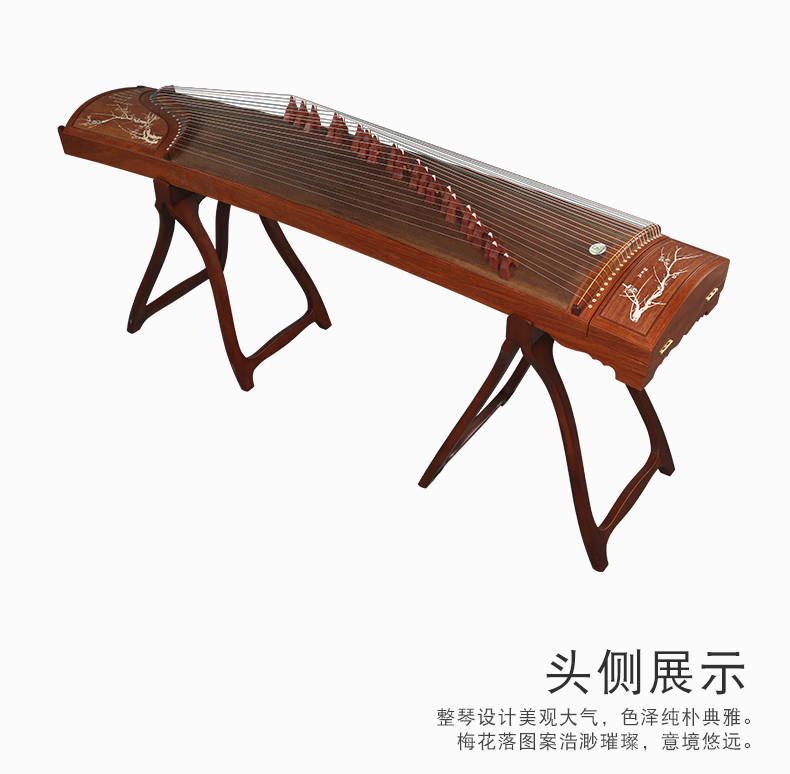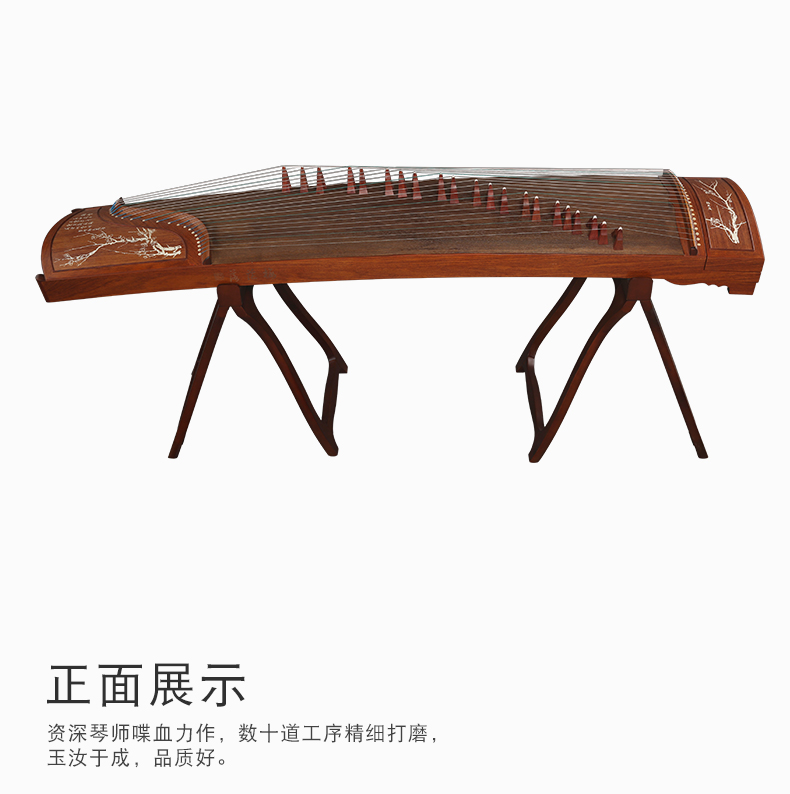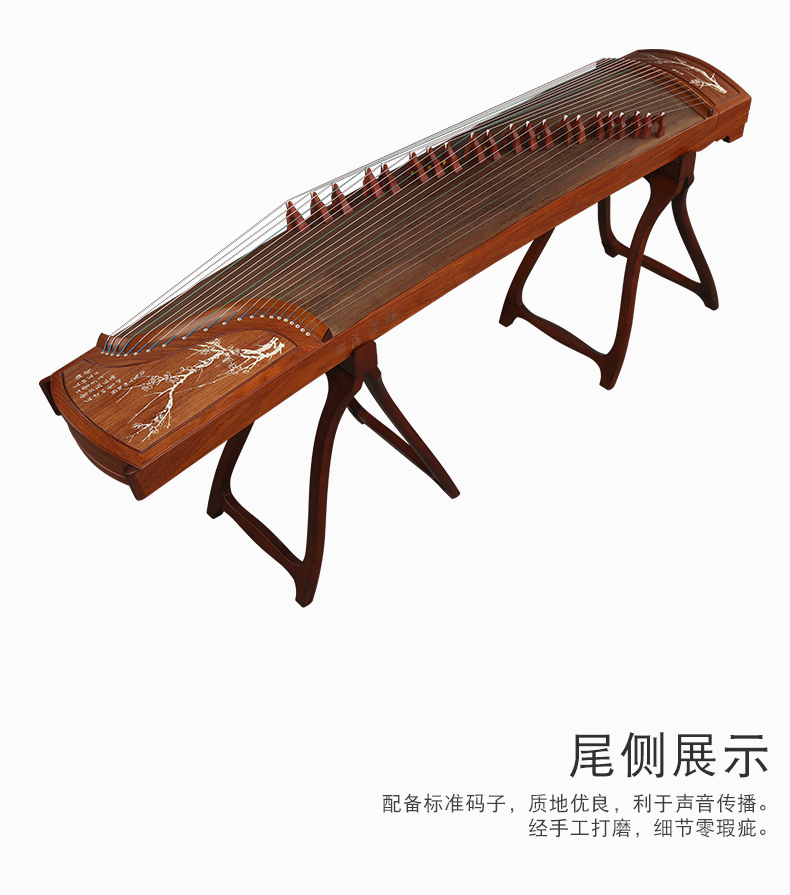 ---
We Also Recommend
---